Below are our preferred vendors. Feel free to browse their websites for ideas or a particular product. If we can assist you, please call us at 717.569.6890.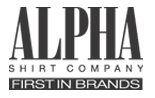 Wearables of all kinds! Including items from Adidas, Columbia, Champion, Wrangler and more!


Pens, pens, and more pens! But not just pens anymore...check out their full line with sticky notes, notebooks, magnets, bags and more!


Mugs, mugs, and more mugs! Including ceramic, stainless steel, and plastic.

Great office products. Padfolios, binders, business card case and more!


Leed's is the place to find all your business needs. From padfolios and pens to tote bags and lunch coolers and a variety of other items.

Spector Image has quite a variety of products.
Great for gift sets, pens and key chains!

The perfect place to find magnets, memo boards and scratch pads.


Great corporate apparel. Ranges from dress shirts to polos to jackets and caps.


Acrylic mugs and acrylic office/desk items. Great for gifts of all types.


Great upscale options. Quite a variety of items from crystal awards to pens to desk accessories and more!